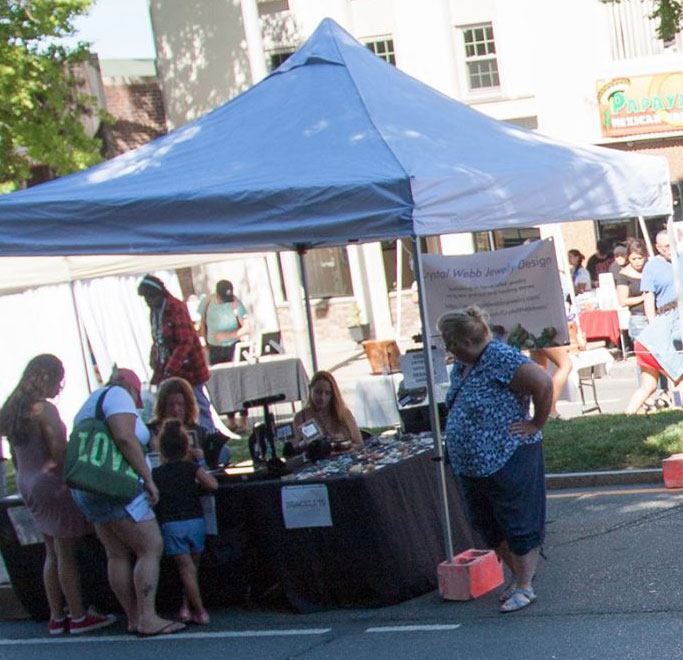 Applicants must submit four high-resolution digital images – three images representative of current work and one image of the display or booth shot that will be used at the show.  Preferably at least 1,600 pixels in width or height,300 d.p.i. in .JPG or .JPEG format.  A copy of your biography, exhibition history or description of your creative process may be included with your application.
Applications that are incomplete will not be juried until all materials, information and payments are received.
ELIGIBLE SPACE ASSIGNMENTS: Each exhibitor booth space is 10′ x 10′.  Exhibitors may apply for more than one booth space.  Exhibitors may not relocate or move their assigned space without the permission of the Festival Committee.  Booth sharing or sub-leasing is prohibited unless arranged for in advance with the Festival Committee.
APPLICATION DEADLINE:  We jury applications on a first come, first served basis. Your application constitutes an agreement to exhibit if accepted.  Applications received after May 1st will be considered after all other on-time applications are juried, and if space is available.
CANCELLATION FOLLOWING ACCEPTANCE: If you cancel before May 15, 2018, we will return your booth fee less a $25 administrative charge.
No refunds will be made for cancellations after May 15, 2018.
PLEASE READ ALL VENDOR GUIDELINES AND RULES.